IP Info Detective for Android
Description
Features
How to use QR scan feature
Screen shots
Download
Purchase
Donate
It's a wild world out there. Want to know the status of an IP address? Let IP info Detective investigate it for you. Private I report will give you detailed information regarding the IP address in question. Read the report and decide for yourself. Useful if you need to know an IP address status in order to prevent, correct or defend ourselves or others in situations like using p2p networks, irc, chat, social networking or other internet activities.
Be vigilant, stay safe and try to avoid illegal activities on the Internet!
Yours, PI
Display internet connectivity status
Display local and remote IP
IP will be investigated for: advertising trackers, spyware&adware, web spiders, hijacked IPs, hackers, forum spam, IP addresses related to current web server hack and exploit attempts, malicious and other non search engine bots, illegal pornography, attackers and so on
The report will also contains information if the IP is related to: educational institutions, labs or researchers, serve corporate and governmental or have strong financial interest in copyrighted material.
Investigate an entire range or network for suspected IP(s).
Host name/IP Lookup( lookup may vary based on your ISP's DNS).
IP geo location - show IP location on Google Maps and other information, like City Name, Area Code, Postal Code, Latitude, Longitude, Maidenhead and others. Just click on the pinpoint marker to view additional data. ( This product includes GeoLite data created by MaxMind, available from http://maxmind.com/ ).
This feature is disabled on devices that do not support google maps
QR scanner option on Menu->Lookup dialog so you can easily send data(URL, host name or IP) to IP info Detective from your PC( as for a QR code generator, for Windows or Linux, worth to try Zint Barcode Generator)
Please use QR Code(ISO 18004) format to transfer data;
To use this application an internet connection is required.
From Menu->Lookup dialog press QR Scan button. You need a barcode scan program to be installed on your phone( e.q. Google Googles or Barcode Scanner), if you don't have a barcode scanner program installed on you phone, you will be prompted to install one.
The scan window will be launched, waiting for a QR image to decode. Just point your phone camera to the QR image found on your PC monitor.
To generate a QR image we suggest to try
Zint Barcode Generator
. It's a free barcode generator for Windows and Linux.
Just enter the URL, host name or IP on Zint Barcode Generator editbox and select from drop down box to generate QR Code(ISO 18004).
Thats it. Scan the image and the text you entered on Zint will be copied on IP info Detective Lookup dialog editbox.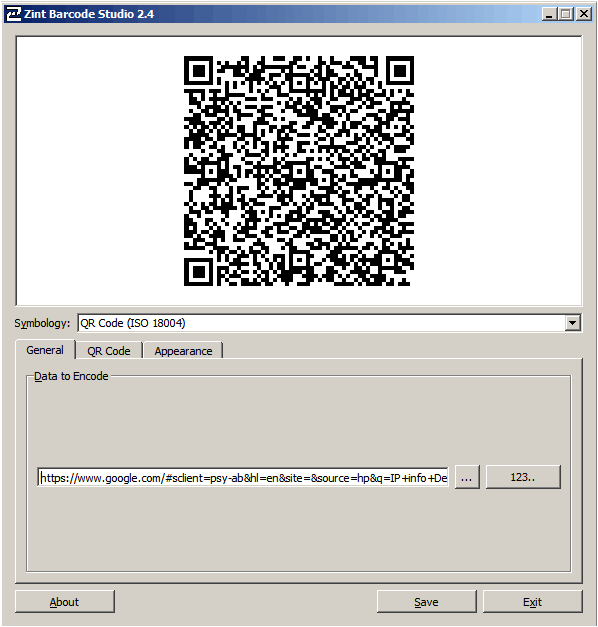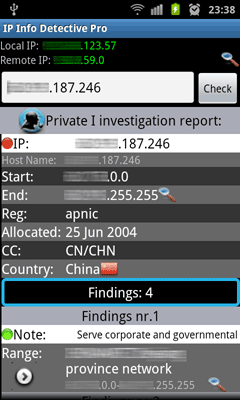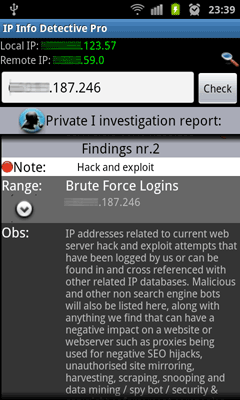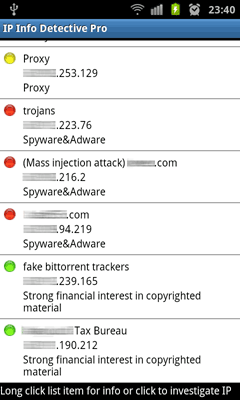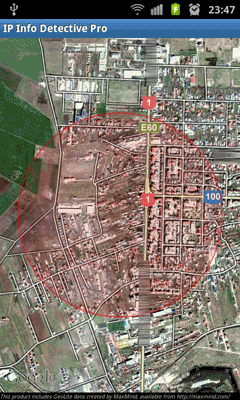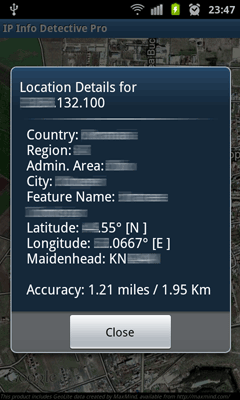 Ad supported version:
Download from:
Trial version:
Download from:
SlideMe:

SocIo:

Amazon.com:

Available on:
Amazon.com:

SlideMe:

SocIo:

If you like this program and wish to donate to suport my work, you're most welcome!
Your donation will encourage me to continue my programming endeavour in Android world.
Paypal:
Thank You!